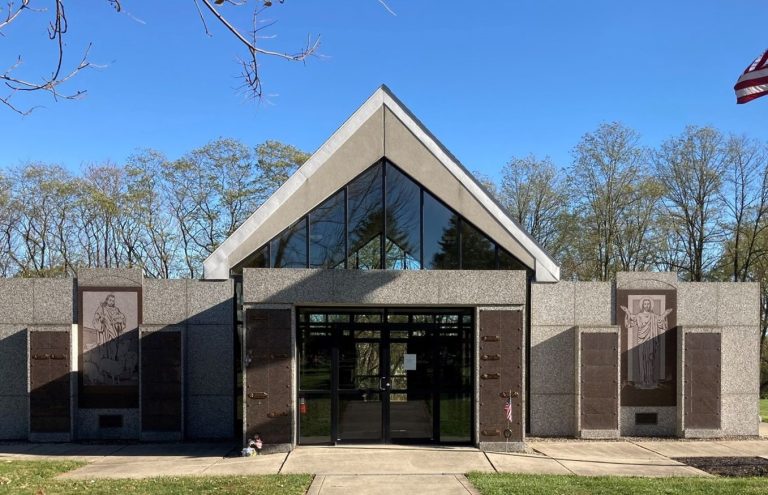 The mausoleum offers elegant and peaceful cremation niches and full body above ground entombment as a final resting place. Crypt selection is an excellent option to accompany your pre-need funeral arrangements. Mausoleum entombment provides a clean, dry, above ground burial.
The mausoleum also has a chapel for memorial services and for people to pray, reflect and pay their respects to those thy love. The chapel offers a comfortable setting with lots of natural light.
If you are interested in learning more about the Mausoleum or in reserving internment space in the facility, please complete the form below and we will follow up with you.
Please complete this form for more information about the Mausoleum.